7 x de beste 70's films die je gewoon op Netflix kunt bekijken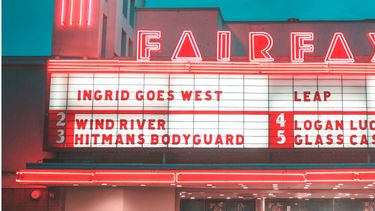 Sommige klassiekers moet je gewoon hebben gezien. Nou weten we wel zeker dat je Grease al een keer hebt gezien, en dat blijft ook een steengoede film (en carnavalsoutfit), maar er zijn nog een paar films uit de jaren '70 die net zo tof zijn.
Dit lijstje van seventies films wil je hoe dan ook een keer helemaal kunnen afvinken:
1. Grease
John Travolta, Olivia-Newton John June 1, 1978
2. Annie Hall
Annie Hall (1977) Trailer http://poral.eu/annie_hall.php
3. Wuthering Heights
Subscribe to TRAILERS: http://bit.ly/sxaw6h Subscribe to COMING SOON: http://bit.ly/H2vZUn Like us on FACEBOOK: http://goo.gl/dHs73 Follow us on TWITTER: http://bit.ly/1ghOWmt Wuthering Heights TRAILER (2012) – Sundance Movie HD Limited US Release on October 5, 2012. A poor boy of unknown origins is rescued from poverty and taken in by the Earnshaw family where he develops an intense relationship with his young foster sister, Cathy.
4. Monty Python and the Holy Grail
Subscribe to TRAILERS: http://bit.ly/sxaw6h Monty Python and the Holy Grail Official Trailer – John Cleese Movie (1974) King Arthur and his knights embark on a low-budget search for the Grail, encountering many very silly obstacles.
5. The Godfather
Update 7/14/16 Thanks for all the views! the real credit goes to Francis Ford Coppola for making such a great movie/franchise. Go watch more fan-made trailers on my channel! The aging patriarch of an organized crime dynasty transfers control of his clandestine empire to his reluctant son.
6. The Godfather Part II
This brilliant companion piece to the original The Godfather continues the saga of two generations of successive power within the Corleone family. Coppola tells two stories in Part II: the roots and rise of a young Don Vito, played with uncanny ability by Robert De Niro, and the ascension of Michael (Al Pacino) as the new Don.
7. The Godfather Part III
One of the greatest sagas in movie history continues. In this third film in the epic Corleone trilogy, Al Pacino reprises the role of powerful family leader Michael Corleone. Now in his 60's, Michael is dominated by two passions: freeing his family from crime and finding a suitable successor.