Dit karakter gaan we terugzien in seizoen 8 van Game of Thrones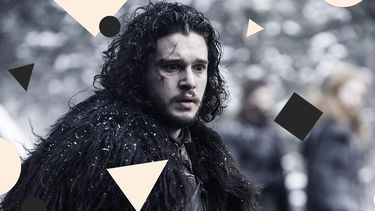 Er komen steeds meer details naar buiten over de grande finale van Game of Thrones. In het voorjaar van 2019 kunnen we eindelijk kijken naar seizoen acht van de serie en we weten nu dat er iemand terugkeert die we het vorige seizoen hebben moeten missen.
De witte weerwolf – Ghost – die onafscheidelijk was van Jon was nergens te zien in seizoen zeven.
Waar was Ghost?
In seizoen zeven moesten we Ghost missen, terwijl hij in eerdere seizoenen niet van Jon's zijde week. Dat Ghost was verdwenen werd niet eens genoemd in het vorige seizoen, op één moment na (door Sansa).
De supervisor die over de beeldeffecten van Game of Thrones gaat, Jon Bauer, heeft aan Huffington Post verteld dat de wolf in seizoen 8 weer in beeld komt. Dat maakt het wachten al wat dragelijker. En heel verklaarbare reden voor het verdwijnen van de wolf in seizoen zeven hebben we nog niet, maar we kunnen het ons wel voorstellen dat het lastig is om met dieren te filmen.
Nu we weten dat Ghost sowieso terug komt in het nieuwe seizoen is het ook de vraag of er nog meer wolven zullen verschijnen. Laten we het hopen want wij willen een steengoede finale van de serie zien.
Game of Thrones finale
Om er alvast een beetje in te komen hebben we hier de trailer voor je:
▿Game of Thrones Season 8▿ The season will be adapted for television by David Benioff and D. B. Weiss. Filming officially began on October 23, 2017. The season is scheduled to premiere in 2019. ◅ THIS VIDEO WAS MADE FOR FUN ▻ FOR PEOPLE WHO SAY THAT THE VIDEO IS FAKE…
Game of Thrones komt volgens de acteurs tot een verrassend einde