Jennifer Aniston haalt uit naar de media op de beste manier mogelijk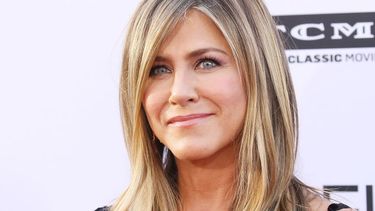 Mensen best wat vooroordelen over hoe Jennifer Aniston haar leven leidt. Ze is oud en ongelukkig zijn en het lukt haar niet om een man bij zich te houden. Complete onzin natuurlijk. In een interview legt ze even haarfijn uit hoe de vork in de steel zit.
Jennifer Aniston op de cover
Actrice Jennifer Aniston staat op de cover van de laatste uitgave van tijdschrift InStyle en ze ziet er fan-tas-tisch uit. In het magazine staat een interview tussen haar en vriend en scenarioschrijver Molly McNearney. Jennifer werd in dit interview super real tegenover de lezers. Ze maakte korte metten met alle geruchten en oordelen die over haar de ronde gaan. En nee, ze hield zich allesbehalve in.
82.3k Likes, 1,338 Comments – @instylemagazine on Instagram: "Jennifer Aniston has dealt with the tabloids for her entire career, but lately it seems relentless…."
De grootste misconcepties over zichzelf kaartte ze aan. Ze zou volgens mensen namelijk niet in staat zijn om een man bij zich te houden. Daarnaast zou ze weigeren een kind te 'nemen' omdat ze te veel waarde hecht aan haar carrière. Alsof dat niet genoeg is, zou ze ook nog eens verdrietig en heartbroken zijn. Jennifer noemt het allemaal bullshit. En terecht, want dat zijn nogal wat conclusies die mensen trekken.
38.2k Likes, 338 Comments – @instylemagazine on Instagram: "Talk about her all you like, but with great friends, new projects, and still-perfect hair,…"
Het interview
Jennifer zegt: "First, with all due respect, I'm not heartbroken. And second, those are reckless assumptions. No one knows what's going on behind closed doors. No one considers how sensitive that might be for my partner and me. They don't know what I've been through medically or emotionally. There is a pressure on women to be mothers, and if they are not, then they're deemed damaged goods. Maybe my purpose on this planet isn't to procreate. Maybe I have other things I'm supposed to do?"
Gelukkig kan de actrice tegenwoordig wel lachen om alle geruchten. De koppen boven artikelen over haar worden namelijk steeds absurder.
30.2k Likes, 531 Comments – @instylemagazine on Instagram: "Jennifer Aniston's been a cover star many times over, but she still admits to getting nervous the…"
Seksisme
Hier stopt Jen nog niet. Ze laat namelijk ook in het interview weten dat ze een hekel heeft aan het seksisme dat ze voorheen heeft ervaren in de media. Ze zegt: "When a couple breaks up in Hollywood, it's the woman who is scorned. The woman is left sad and alone. She's the failure. F that. When was the last time you read about a divorced, childless man referred to as a spinster?"
Zo is het maar net Jenny. Waarom moet het zo vaak overkomen alsof de vrouw degene is die een gebroken hart heeft na een break-up en waarom moet de vrouw daardoor intens verdrietig zijn?
Als dit is waar zij zich goed bij voelt en het haar sterk laat voelen, dan is dat goed. Jennifer weet met haar 49-jarige leeftijd precies wie ze is en wat ze waard is. You do you boo.
Meer lezen over queen Jennifer Aniston? Dan vind je dit ook leuk.
Jennifer Aniston en Adam Sandler komen weer samen voor nieuwe Netflix-productie