Kendall Jenner droeg een afro voor een shoot en iedereen is boos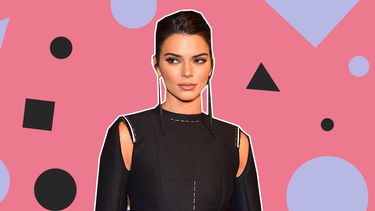 Ja mensen, het is weer zover. Het internet is boos. Kendall Jenner bevindt zichzelf in een grote discussie rondom culturele toe-eigening. Kendalls haar was namelijk voor een fotoshoot getransformeerd naar afro en daar zijn mensen niet blij mee.
Kendall Jenners afro
Het supermodel Kendall Jenner deed een photoshoot voor de november editie van Vogue. Twee foto's van de shoot waren via het Instagram account van Vogue al gedeeld. Hier zien we Kendall die een gekruld kapsel heeft gekregen dat lijkt op een afro. Daar zijn mensen natuurlijk niet blij mee.
289.6k Likes, 2,528 Comments – Vogue (@voguemagazine) on Instagram: "Fifteen years and 150 finalists later, the @CFDA/Vogue Fashion Fund prize has created global stars,…"
Reacties op de afro
Instagram gebruikers posten de volgende comments: "Why did you use a white celebrity for this shoot instead of a person of color who rocks this hair naturally."
"African Americans were forced to straighten their f$$ing hair in America in order to get jobs. If you wore your hair natural it had to be cut short. Hell, the military only allowed dreads two years ago. So GTFOH with 'Blacks straighten their hair'. If we weren't forced to, I can only hope we wouldn't! It's appropriation! Period!"
Weer iemand anders schreef: "Now that Black Women are getting praised for their natural locks and seen a beautiful, white women are trying to high jack as usual."
Nederlands model
Auch. Het is wel duidelijk dat ze bij Vogue even goed de plank mis hebben geslagen. Daarnaast vragen veel mensen zich af waarom de stylisten in godsnaam hebben besloten om de haartexturen van de twee modellen om te draaien. Naast Kendall zit namelijk het Nederlandse supermodel Imaan Hamman ook in de fotoshoot.
72.5k Likes, 502 Comments – Vogue (@voguemagazine) on Instagram: "15 years ago, the @CFDA/Vogue Fashion Fund was created to make the American fashion community more…"
Zij heeft van nature wel krullen en meer textuur, maar in tegenstelling tot Kendall is haar haar gestijld. Een gebruiker in de comments onder de foto is het hiermee eens en schrijft: "The creative director can do as they please, but why not just leave Imaan hair out natural instead of straightening it?, so then there's no need to give Kendall the Afro?"
Veel mensen vragen zich af waarom Vogue niet gewoon een model voor de shoot heeft gekozen dat van nature een afro heeft. Het is helemaal niet nodig om een blank model zoals Kendall dit kapsel te geven aangezien er genoeg prachtige modellen zijn met natuurlijke afro's.
Sommige mensen drijven de spot met Vogue en een gebruiker comment: "vogue: okay we want to do a shoot with a model who has an afro and freckles. vogue staff: let's book kendall again she's the perfect fit if we just tease her hair and draw on some freckles. the rest of vogue: wow!!!! your mind!!!! let's do it!!!!!"
De reactie van Vogue
Het tijdschrift heeft ondertussen gelukkig een statement naar buiten gebracht. Hierin zeggen ze dat het niet de bedoeling was om het over te laten komen als een afro. De statement luidt: "The image is meant to be an update of the romantic Edwardian/Gibson Girl hair which suits the period feel of the Brock Collection, and also the big hair of the 60s and the early 70s, that puffed-out, teased-out look of those eras. We apologize if it came across differently than intended, and did not mean to offend anyone by it."
Wat de bedoeling ook was, het creatieve team van Vogue had hier best wel even wat langer over na mogen denken.
Dit vind je ook leuk om te lezen.
Kendall Jenner geeft de media de schuld van inbrekers van haar huis