Taylor Swift en Justin Bieber zijn weer aan het ruziën en heel Hollywood bemoeit zich ermee
Taylor Swift is boos. In een Tumblr-post liet de zangeres weten het niet te kunnen waarderen dat haar voormalige manager zijn bedrijf heeft verkocht aan Scooter Braun, de man die haar samen met Justin Bieber voor schut zette op Instagram. Justin Bieber heeft op zijn beurt ook weer gereageerd op haar bericht. Je begrijpt: het is chaos in Hollywood.
Wat is er gebeurd?
Laten we even bij het begin beginnen. Toen Taylor Swift aan haar carrière begon, viel ze onder het management van Scott Borchetta. Dit betekende dat hij de rechten over haar nummers in bezit had. Ze zou Borchetta meermaals hebben gevraagd de rechten voor haar eigen muziek te mogen krijgen. Hij gaf haar die kans, door haar één album 'terug' te geven, voor elke nieuwe die ze hem gaf. Hier ging ze niet mee akkoord en ze verliet het label. Toen ze in 2018 na twaalf jaar bij Borchetta wegging, wist ze dat ze daarmee de rechten over haar muziek bij hem zou achterlaten.
"I had to make the excruciating choice to leave behind my past. Music I wrote on my bedroom floor and videos I dreamed up and paid for from the money I earned playing in bars, then clubs, then arenas, then stadiums," schreef Taylor over deze periode in haar Tumblr-post.
Afgelopen zondag werd bekendgemaakt dat Borchetta zijn label, Big Machine Records, aan Scooter Braun heeft verkocht, de manager van onder anderen Justin Bieber, Demi Lovato en Ariana Grande. Dit betekent dat Braun nu de rechten over Taylor Swifts muziek bezit, en dat is waar het Taylor steekt.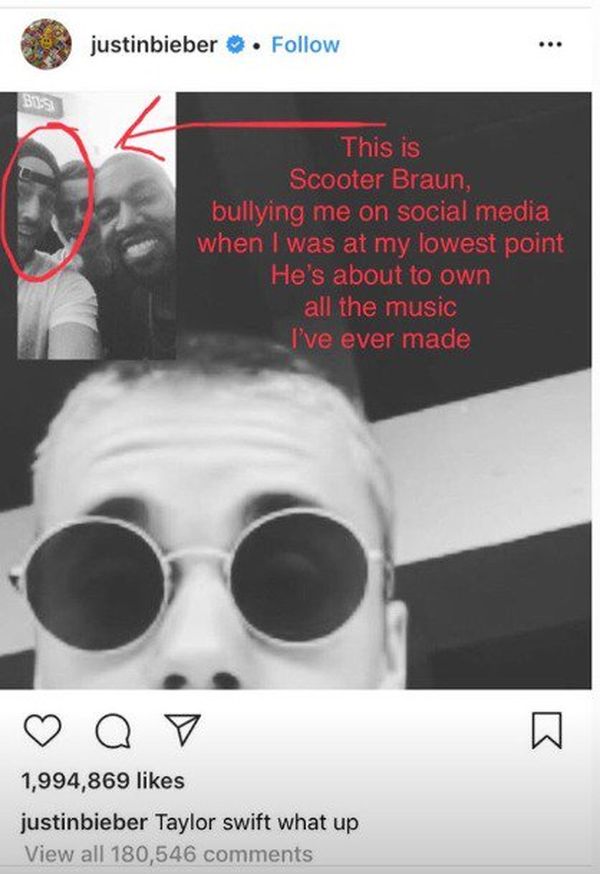 Taylor Swift versus Scooter Braun
In haar Tumblr-post onthult Taylor Swift de reden dat ze boos is om het feit dat Borchetta zijn bedrijf heeft verkocht aan Braun. Zo omschrijft ze Braun in haar bericht als 'manipulatieve pestkop'.
"All I could think about was the incessant, manipulative bullying I've received at his hands for years.
Like when Kim Kardashian orchestrated an illegally recorded snippet of a phone call to be leaked and then Scooter got his two clients together to bully me online about it. Or when his client, Kanye West, organized a revenge porn music video which strips my body naked. Now Scooter has stripped me of my life's work, that I wasn't given an opportunity to buy. Essentially, my musical legacy is about to lie in the hands of someone who tried to dismantle it."
Ze vertelt verder dat ze, toen ze Borchetta's label verliet, vrede had met de gedachte dat hij het uiteindelijk zou verkopen. Ze had alleen nooit verwacht dat hij het aan Scooter zou verkopen.
"When I left my masters in Scott's hands, I made peace with the fact that eventually he would sell them. Never in my worst nightmares did I imagine the buyer would be Scooter. Any time Scott Borchetta has heard the words 'Scooter Braun' escape my lips, it was when I was either crying or trying not to. He knew what he was doing; they both did. Controlling a woman who didn't want to be associated with them. In perpetuity. That means forever."
Lees het hele bericht van Taylor hier.
Wat heeft Justin Bieber hiermee te maken?
Justin Bieber heeft in een Instagram-post gereageerd op het hele gebeuren. Waarom juist hij ervoor kiest om Taylor aan te spreken? Toen Kim Kardashian en Kanye West in 2016 out of their way gingen om Taylor zwart te maken in de media, plaatste Justin Bieber een foto op Instagram van een FaceTime-gesprek tussen hem, Braun, samen met Kanye West en (iemand die lijkt op) Martin Garrix. Onder de foto schreef hij de caption 'Taylor Swift what up'. Inmiddels heeft Justin Bieber de caption veranderd.
Nadat Taylor het bericht op Tumblr plaatste, reageerde Justin Bieber op Instagram met een verontschuldiging voor zijn gedrag destijds.
"Hey Taylor. First of all I would like to apologise for posting that hurtful Instagram post, at the time I thought it was funny but looking back it was distasteful and insensitive,"
Wel probeert hij het voor Braun op te nemen door te zeggen dat Braun nooit slechte intenties had en graag met haar in gesprek zou gaan.
"Scooter has had your back since the days you graciously let me open up for you! As the years have passed we haven't crossed paths and gotten to communicate our differences, hurts or frustrations".
1.3m Likes, 45.3k Comments – Justin Bieber (@justinbieber) on Instagram: "Hey Taylor. First of all i would like to apologize for posting that hurtful instagram post, at the…"

Justins hele bericht:
Hey Taylor. First of all i would like to apologize for posting that hurtful instagram post, at the time i thought it was funny but looking back it was distasteful and insensitive.. I have to be honest though it was my caption and post that I screenshoted of scooter and Kanye that said "taylor swift what up" he didnt have anything to do with it and it wasnt even a part of the conversation in all actuality he was the person who told me not to joke like that.. Scooter has had your back since the days you graciously let me open up for you.! As the years have passed we haven't crossed paths and gotten to communicate our differences, hurts or frustrations.
So for you to take it to social media and get people to hate on scooter isn't fair. What were you trying to accomplish by posting that blog? seems to me like it was to get sympathy u also knew that in posting that your fans would go and bully scooter.
Anyway, One thing i know is both scooter and i love you. I feel like the only way to resolve conflict is through communication. So banter back and fourth online i dont believe solves anything. I'm sure Scooter and i would love to talk to you and resolve any conflict, pain or or any feelings that need to be addressed. Neither scooter or i have anything negative to say about you we truly want the best for you. I usually don't rebuttal things like this but when you try and deface someone i loves character thats crossing a line..
Celebrities reageren
Verschillende celebrities hebben gereageerd. Hailey Bieber steunde haar man door te reageren met 'gentleman', maar niet iedereen is het daarmee eens. Zo reageerde Cara Delevingne met de volgende woorden:
"I wish you spent less time sticking up for men and more time trying to understand women and respecting their valid reactions. The issue that @taylorswift is talking about is far more than a picture and you know that. As you said, you haven't spoken to her in years which means you definitely don't understand the situation. I do. Take a step back and try and learn from this. We should all be on the same team. End of story."
56.5k Likes, 2,145 Comments – Comments By Celebs (@commentsbycelebs) on Instagram: "*Update to previous post. #CommentsByCelebs"

De reacties liepen erg uiteen, van mensen die Braun steunen tot mensen die duidelijk achter Taylor staan.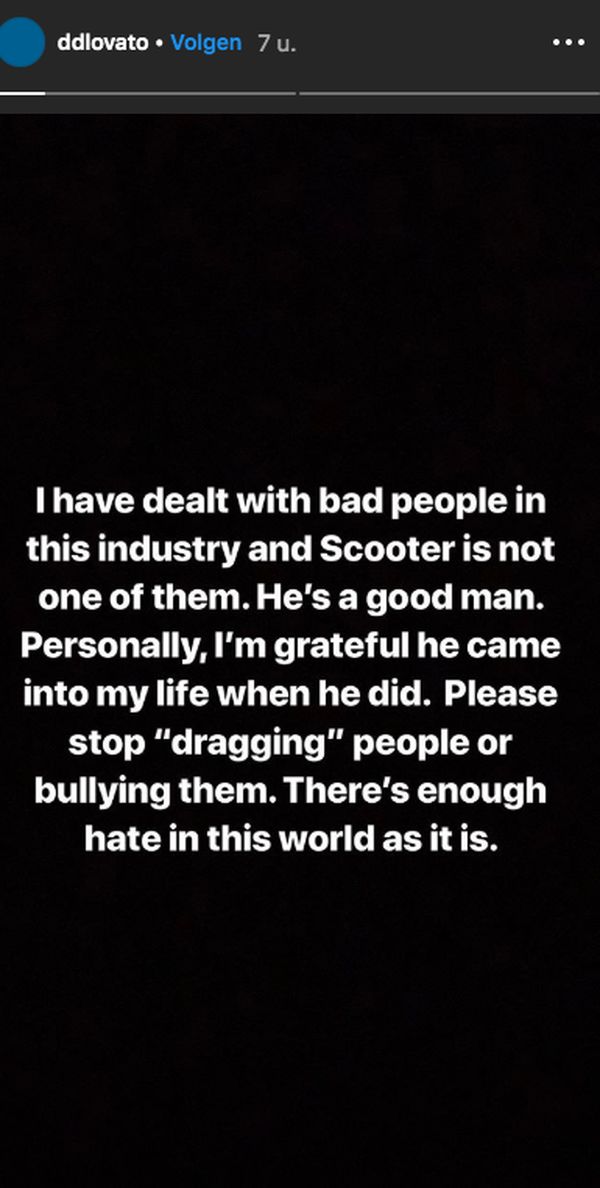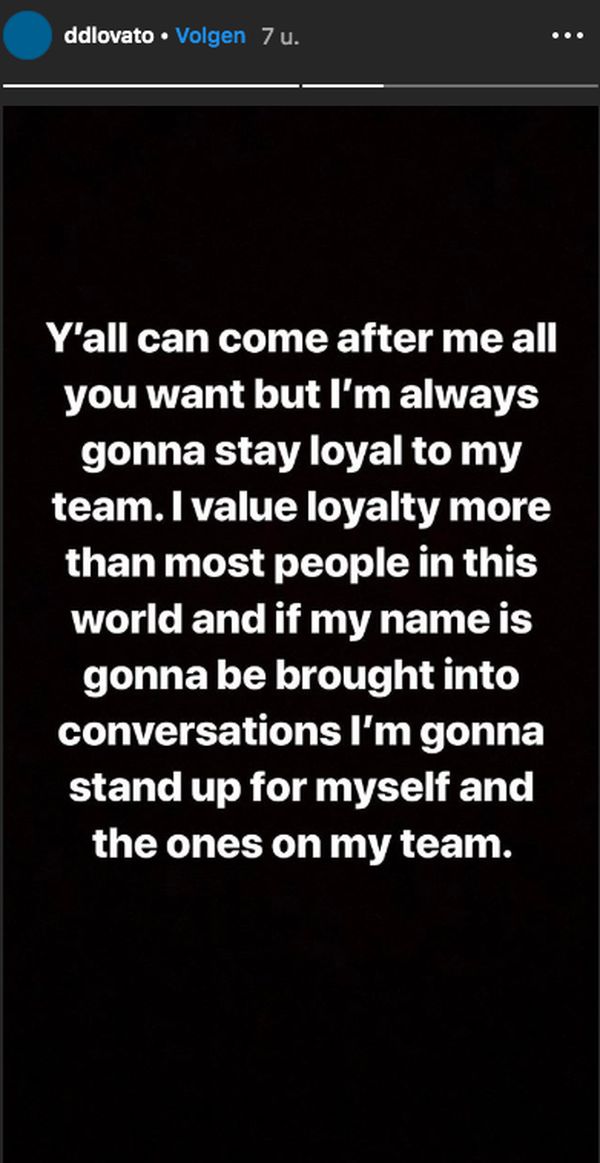 I would normally not say anything because I'm sure scooter will threaten me like he has before to keep me quiet, but guess what Scooter, nothing you can do to me would be worst than the 6 years of my life I can't get back from when & I was ignored as your "artist
And this is why I'm so happy to own my master for this new album, they really do ppl crazy dirty on ownership of their intellectual property in the biz. https://t.co/RtyN37yEvQ
? @taylorswift13

Gezien het feit dat Justin Bieber aanbood een face-to-face gesprek aan te gaan samen met Scooter Braun en Taylor Swift, zou het zomaar kunnen zijn dat de feud tussen hen binnenkort ophoudt. Toch hebben we er een hard hoofd in dat Taylor op zijn aanbod ingaat. We gaan het meemaken.