Met deze app kom je erachter hoe slecht jouw kleding is voor de wereld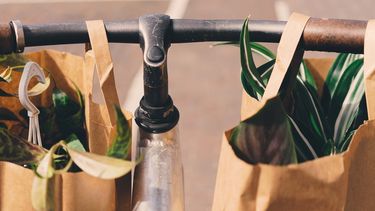 Iedereen weet dat het de afgelopen jaren nóg duidelijker geworden is hoe slecht de mode-industrie is voor het milieu. Nu is er een manier waarop wij allemaal rekening kunnen houden met merken die niet ethisch verantwoord zijn. Daar is namelijk een app voor ontwikkeld.
Ethische kleding
De mode-industrie is een van de meest vervuilende industrieën in de wereld. Daar willen wij natuurlijk het liefst allemaal verandering in brengen, maar dat is lastig met de informatie die je van merken krijgt. Zo weten we dat H&M een 'conscious' lijn heeft. Maar hoe milieuvriendelijk de productie van die lijn daadwerkelijk is, weten weinig mensen.
Fast fashion is slecht
Misschien kan je je nog wel herinneren dat in 2013 grote kledingfabrieken volledig instortten, waardoor er 1134 arbeiders omkwamen. Wat het nog heftiger maakte, was dat vooral Westerse kledingmerken in deze fabrieken produceerden. Hieronder vielen Primark, Mango, Benetton en Walmart.
938 Likes, 32 Comments – Good On You: Ethical Fashion (@goodonyou_app) on Instagram: "Who else feels like a bad-ass fashion warrior when they wear their ethical fashion threads? ?? . …."
Good On You
Daarom is de app 'Good On You' ontwikkeld. De app helpt ons om op een meer ethisch verantwoorde manier te winkelen. Op een heel makkelijke manier, wat natuurlijk wel zo relaxed is.
Op de website van de app staat het volgende: "Our shopping choices have a huge impact on how businesses treat people, the planet and animals. Good On You connects people who want to make positive fashion choices with the brands who are doing the most to be ethical, sustainable and fair. When thousands of us reward the brands that do the right thing – and avoid the ones that don't – we push all companies to do better."
617 Likes, 14 Comments – Good On You: Ethical Fashion (@goodonyou_app) on Instagram: "Sandra, on how she came to co-found Good On You. "On the one hand, I always played it safe; I got a…"
In 2015 begonnen ze met het ontwikkelen van een platform voor dit idee. Twee jaar later was de app eindelijk een feit. Op dit moment zijn er meer dan 175.000 mensen die de app gebruiken.
Hoe het werkt
De makers van de nieuwe app zweren erbij en geloven dat consumenten en bedrijven hiermee meer geneigd zullen zijn duurzamere kleding te kopen of te produceren. Op de app is te zien hoe je favoriete modemerk scoort en welke merken een heel goede rating krijgen.
292 Likes, 9 Comments – Good On You: Ethical Fashion (@goodonyou_app) on Instagram: "This April 24th 2018 marks the five-year anniversary of the Rana Plaza factory collapse. More than…"
Merken krijgen deze specifieke rating gebaseerd op meerdere aspecten. Alle informatie waarop de resultaten gepasseerd zijn, zijn van tevoren publiekelijk gemaakt. Er wordt gekeken naar mensen, het milieu en dieren. Op basis daarvan krijgen de bedrijven de stempel 'Great', 'Good', 'It's a Start', 'Not Good Enough' of 'We avoid'.
Dit vind je wellicht ook leuk om te lezen: Cool! Deze familie woont in een zelfgebouwde koepel in de poolcirkel